open again in summer 2024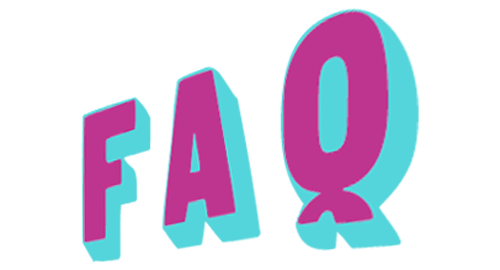 Covid-19 info: Due to the pandemic, no opening date can currently be set.
FAQ
When and how do you pay for your stay?
+
Payment is required on checking in. We accept cash and credit/debit cards.
What are the cancellation conditions for making a reservation?
+
These conditions can be found on the reservation form of this website.
We are arriving with a car. Can we park at
THE TENT
?
+
Unfortunately you cannot park on
THE TENT
grounds but 50m away, along the road, there are safe, free, public parking spaces.
Can we park our camper-van/caravan on the campsite?
+
No, it's not possible to stay at
THE TENT
in a camper-van or caravan.
What's the situation with lockers?
+
We have lockers of varying sizes to lock up your luggage. A full backpack can fit in the larger ones. Use of the lockers is free but you should bring your own padlock (shackle diameter 5mm). If you don't have one you can buy one from us for €4 or €5 at the reception.
Can we cook our own food at
THE TENT
?
+
Of course! There's a well equipped guest kitchen available for your use, including a fridge. Larger groups are not allowed use it because they reduce the availability for our other guests.
I'd like to camp on the camp site. Do you have tents to rent out?
+
Hmmm. I've heard you have a cafeteria. What do you sell there and how much does it cost?
+
What time do we have to check out?
+
Check-Out time is 12 noon. That means you have to have checked out by this time. You can, of course, spend the rest of your departure day hanging out with us on the site or leave your luggage locked up in the lockers if you are leaving in the evening.
What changes are there during the Oktoberfest?
+
No bike rental and no guest kitchen.
More infos
for camping during the Oktoberfest.
How do you get from
THE TENT
to the Oktoberfest?
+
You can make the easy trip in about 20 minutes. Take the tram 17 from the stop Botanischer Garten to the stop Hackerbrücke (around 13 minutes). From there its a 5 minute walk! The tram 17 (nightline N17) runs regularly day and night.
Is there electricity on the camping site?
+
Sorry, no. But ask the staff to charge your phone.
Are you open 24 hours a day?
+
Actually yes, but now and again we also have to eat.
How much do the showers cost?
+
What kind of a question is that? The showers are included in the price of your stay.
How much does the internet cost?
+
A hundred grams costs 1,50€. Haha! But seriously: WLAN is free. On our computers you have to pay 50 Cents for 15 minutes. (Printer available)
- Please don't bring any alcoholic drinks onto the site.
- Absolute silence after 1 am.
- CHECK-OUT by 12 am at the latest.
- Nights accommodation must be paid in advance.
- Unregistered guests must pay a 30 € fine.
- Please keep your sleeping area tidy.
- Blankets are only to be used in beds and floor spaces i.e. not in private tents.
- All instructions from staff members should be strictly adhered to.
- LOCK ALL VALUABLES IN THE LOCKERS.
- We accept no liability for lost or stolen items.
- Please display your check-in numbers clearly (beds, tents & floor spaces).
International Youth Camp
In den Kirschen 30
80992 Munich
+ 49 / (0)89 / 14 14 300
cu @ the-tent.com
Funded by
City of Munich